---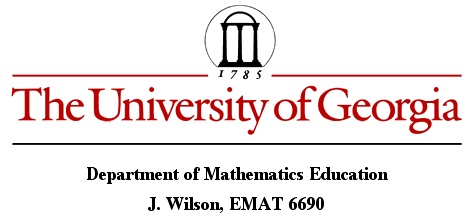 ---
Class Page
for
Thomas Thrailkill
---
Send An Email to Me
---
Something About Me
I began teaching in January of 2000. Since then my life has been many things, but describing it as "the same"seems to be a bit incorrect. As many educators know the life of a teacher changes, not only daily, but by the minute.
I am currently teaching in Walton County, Georgia, and invite you to explore this site and email me with any questions or, especially, ideas you may have.
Sincerely yours,
Thomas M. Thrailkill
---
Some Links I Like
---
EMAT 6690 Classwork
How are symmetry and tessellations related?
What are Triangular Numbers?
What is the Mathematics behind Sudoku?
What is the best way to achieve tug-of-war victory with a fifth grade class? A look at the elementary physics behind Tug-of-War.
Unit:Exploring Algebra Through InterMath
---
---