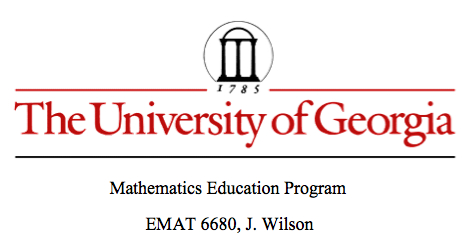 Hi, my name is Hyeshin Choi.
I am a graduate student at University of Georgia majoring Mathematics education.
I am from South Korea and I love the four seasons there.
It has been 7 years to stay Georgia. I love Georgia; Braves baseball, UGA Bullbog, many trees, and so many good foods...also I love to visit Stone Mountain and Helen Georgia.
Only thing I do not like about Georgia is it has few chance to have snow during the winter time. I love to play with my children on snowy days.
I have wonderful two children. My 6 year-old son's name is Joshua and 3 year-old daughter's name is Esther.
As a mother who has two kids, it was not easy to study. But because of them, I could get a lot of inspiration.
Since I am studying education, while I am teaching my children, I think one more time.
I want to be a good teacher. People say no matter how great teacher, they can't teach their own child(ren)
But I want to be a best teacher of my children.
My children still think I am the best teacher ever. I know they are pretty young.
But I want to teach them showing what to do and how to do not just tell them to do something.
If they think I am the best teacher for them when my kids become teenagers, I will be the happiest person in the world.
Finally I want to say "I love you " to my husband and my children.
And I give thanks to God for all things he has done for us.
December 16, 2008