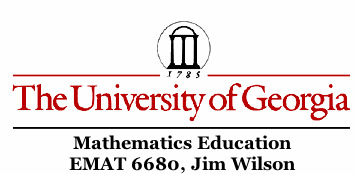 Ryan Christopher Shannon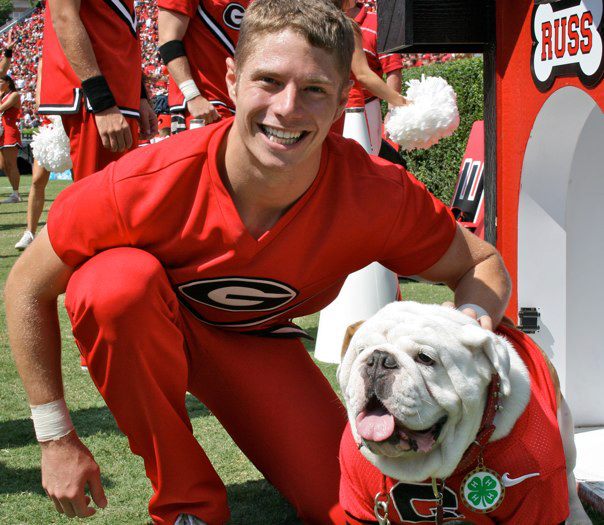 This is the life and times of Ryan Shannon, as he knows it.
The following is the truth, the whole truth, and nothing but the truth.
Bio
My name is Ryan Shannon. I am a Yankee from birth, southern by choice. I have been a cheerleader my whole life that is in love with mathematics. I know it's an oxymoron but I take the road less traveled by. I have a growing passion for running, and being outdoors. I grew up in a small town in New Hampshire. Laconia, is host to the nations second largest motorcycle rally, it's our only claim to fame. Most, who grow up there, return home. I became a socialite and was part of many organizations; Key club, Marching band, Symphonic band, Jazz band, Theatre, Ski team, Lacrosse. High school was not an academic forefront for me. I struggled with making grades and was lucky to graduate.
After High School
After high school my dad was relocated to Atlanta, GA for military reasons. I decided to take a year off before starting college, and it was an eye opening decision for me. I realized the true value to a proper education. I choose to start at Plymouth State University as a marketing major against my choice. I have always wanted to be a mathematics educator and after a few weeks in the program, I swapped to Mathematics Edu. After a short time in college I thought London would be a great place for me. I studied abroad for a semester, where I did more abroad than studying. I returned to GA for a year at Georgia State University where I was beyond unhappy. Soon after I found Valdosta State. VSU is my home, my alma mater, and the reason I have a degree. I was a cheerleader at VSU and won Small co-ed Division II NCA national title. I graduated from VSU with a B.A. in Mathematics in Spring 2011. I am one of the first of my family to hold a college degree. In Valdosta, I meet Shana Johnson, my best friend and I owe her my life. I would've never graduated without her.
Present
Now I am a graduate student at University of Georgia Masters of Arts in Teaching Mathematics. I am here on a fellowship by NSF, the NOYCE scholarship. I am very fortunate to be in such an institution as UGA and on a fellowship. I am excited for the courses that I will take and the professors I will encounter along the way. I have wanted to be part of such an incredible place. I am a cheerleader here at UGA, and over the summer I became an All-American cheerleader. GO Dawgs!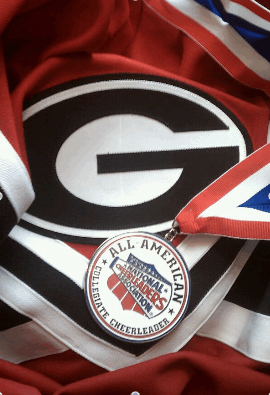 Family
My family is the love of my life. They're the only things that come above school. I have a beautiful mother, Leisa. My dad, Dale and my mom have been married for over 25 years. They have recently moved back to the north in Pembroke, ME. Where people are limited and snow comes in feet. My sister, Maegan and her daughter Hannah Moved along with them, and I miss them everyday. Maegan and Hannah are the lights of my day, My sister has always been my best friend and her daughter is now too. My brother Michael has a wonderful wife Jennifer; they have two daughters Kaylianne, and Lilianna. Michael is a member of the military like our father, he has been over seas twice, and is now working while attending school part time. I am the baby of my family.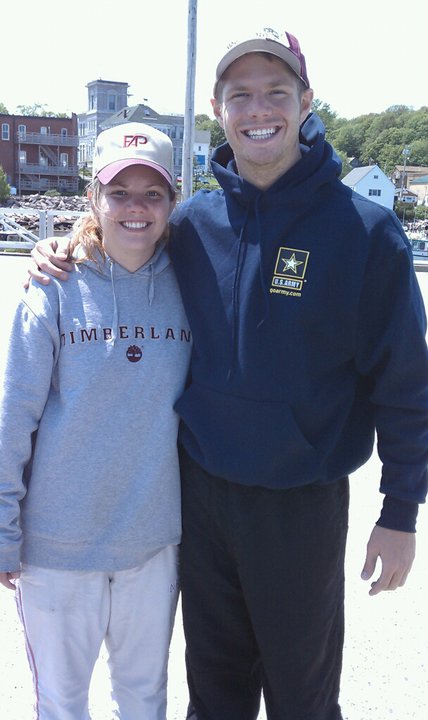 Future Plans
After completing My Masters of Arts in Teaching Mathematics I plan to start teaching at the high school level. My course of choice is Geometry.
I hope to soon after return to school for a Professional degree in Teaching Mathematics. I plan to end in a school as department head, or school administration.