<![if !supportEmptyParas]> <![endif]>
<![if !supportEmptyParas]> <![endif]>
A Little Bit About Dana TeCroney
<![if !supportEmptyParas]> <![endif]>
<![if !supportEmptyParas]> <![endif]>
<![if !vml]>
<![endif]> <![if !vml]>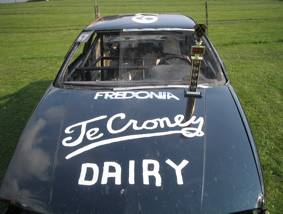 <![endif]>
Dairy farming was my father's job but not his passion; a teacher by choice and a farmer by trade. Growing up on a dairy farm in one of the smallest towns western New York has to offer, a doctor of philosophy in mathematics education was a relatively unknown profession. Quality mathematics teaching was something I was familiar with however. Inspirational to say the least, my high school mentors encouraged me to become a secondary mathematics teacher, leading me to the State University of New York at Fredonia (SUNY Fredonia).
SUNY Fredonia provided a wide array of experiences that were both beneficial and unique that ranged from working with students from a local Job Corps to the secondary schools of England. Spending time with the clientele at the Cassadaga Job Corps who were primarily from inner city areas and seeking a second chance introduced me to the preparation necessary to be an effective instructor. Finding innovative ways to make mathematics meaningful to these particular types of students was a welcome challenge and my introduction to anticipatory sets, which later became the area that I researched.
I yearned for experiences that SUNY Fredonia could not offer however. Having one brother living in Guatemala and the other in Germany, I felt void of a cultural experience outside the United States, so I studied abroad at Brunel University in Uxbridge, England. Realizing the opportunity in front of me, a professor from Brunel and I organized an educationally oriented independent study where I would research the English mathematics system, comparing and contrasting it with current practices in the United States, as well as visit local secondary schools.
After completing my undergraduate degree, I decided to pursue a Master's degree, which is a requirement for teachers in New York. While a graduate assistant, I was first introduced to the prospect of attaining a doctor of philosophy as I worked very closely under my mentor who was a mathematics education specialist. Together we taught Introduction to Contemporary Education, an education class for freshmen and I began to see the responsibilities and potential the field has to offer. We also began to build racecars (see pictures). My mentor was the promoter, I was the driver, and we both took the responsibility of being pit crew members. As my graduate studies drew to a conclusion, I began to take an interest in what the research experts were doing in mathematics education, particularly with the effective introduction of different topics and anticipatory sets.
Since I had the duty of driving the #67 racecar (actually SUNY Fredonia offer me a position as an adjunct professor), I stayed at SUNY Fredonia where my primary responsibilities have been to instruct Calculus, Mathematics for Elementary School Teachers, Mathematics in Action, and I have team-taught Methods courses, each of which has provided distinct experiences. Calculus has given me the opportunity to work with many mathematically talented students, where Mathematics in Action is a course that could fill the liberal arts requirement at SUNY Fredonia with many students who would rather not hear the word 'math'. Mathematics for Elementary School Teachers has not only given me the chance to work with preservice teachers, but required that I organize field placements. This carried on to the Methods course I team taught when we prepared students for presentations at conferences as well as student teaching.
As a rookie Ph.D. student I am excited to be part of the Bulldogs' mathematics education program. After only a short time here, I am confident that I have made a wise decision participating in a program that is supportive and enthusiastic. Besides, winters in Georgia and summers in Alaska, not so bad…
<![if !vml]>
<![endif]><![if !vml]>
<![endif]>
<![if !supportEmptyParas]> <![endif]>
<![if !vml]>
<![endif]><![if !vml]>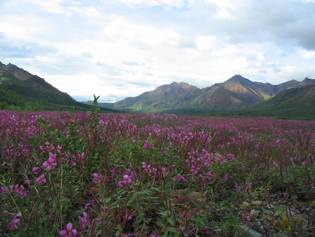 <![endif]>