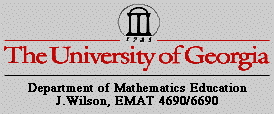 ---
Day 5 : Products of Isometries
by Jongsuk Keum

---
Goal
---
Students explore the product of isometries using GSP, and then prove the result.

---
The product of two reflections
---
We have three cases. Let m1 and m2 be the two mirror lines.
Case1.If m1 = m2 then F1F2 = I.
Case2. If m1 and m2 has a common point then F1F2 = Rotation.
the rotation is defined by the common point as a rotation center and 2 times angle between m1 and m2 as a rotation angle.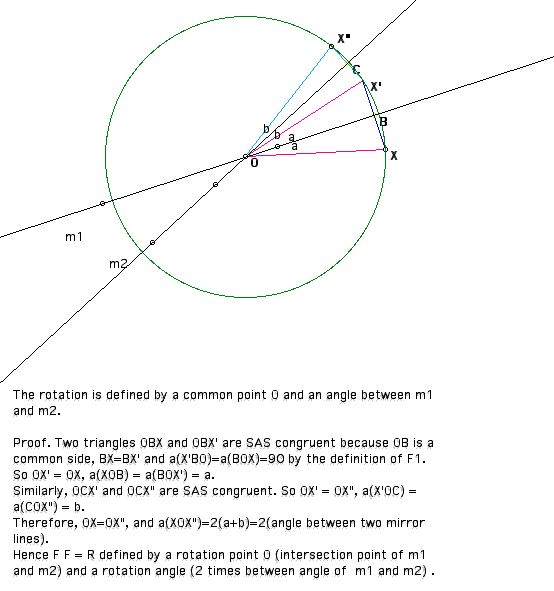 Case3. If m1 is parallel to m2 then F1F2 = Translation.
The translation is defined by a translation vector 2AB.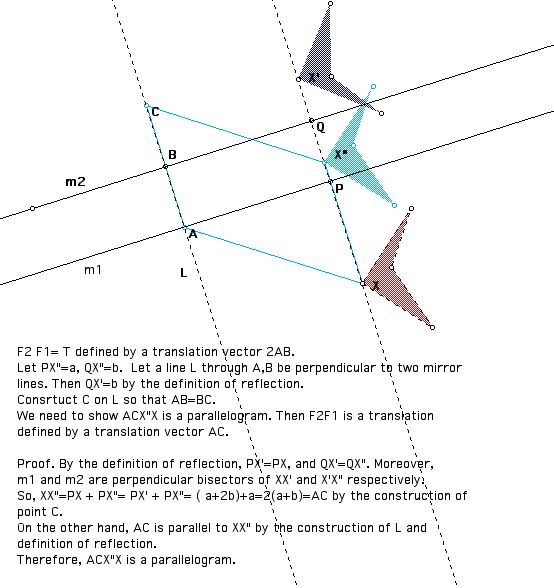 ---
The product of a Reflection and a Translation
---
Case1. TF = G
Case2. TF1 = F2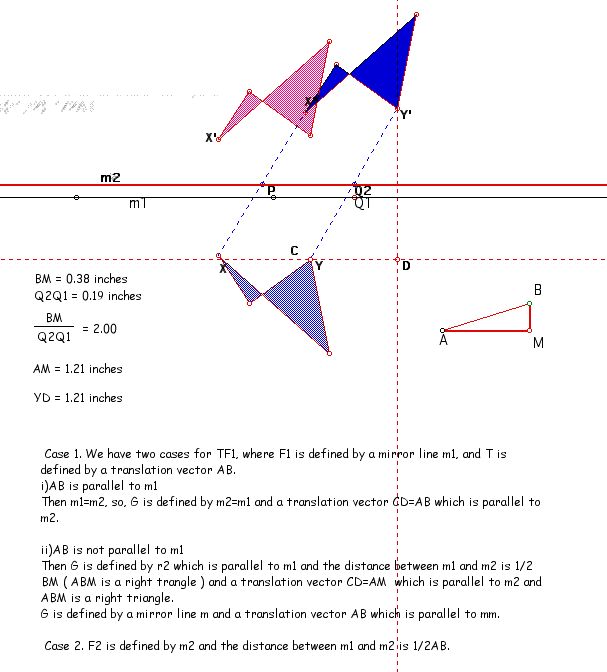 ---
Return to Jongsuk's Homepage