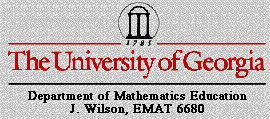 Assignment #11
Polar Equations
By: Elizabeth Gore
---
Let's explore the characteristics with this particular plar equation
In the graph below we are looking at the form of this equation when
We get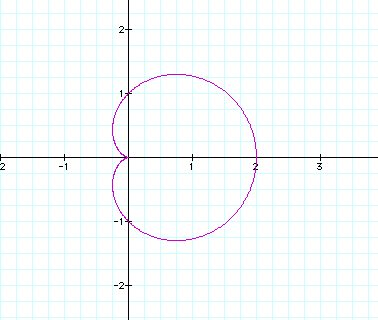 Pretty interesting graph, huh?
The graphs of these particular polar equations are called rose graphs.
If we were to descibe this graph verbally, we would say that it is a
"One-leaf rose".
These graphs can become complicated though, so lets take a look at a few different cases of the rose graphs.
---
What if we keep a and b constant and vary k? Click Here
What if we keep b and k constant and vary a? Click Here
What if we keep a and k constant and vary b? Click Here
---
Conclusion
---
Return to my Homepage