---

---
Day six : A Circle and Quadrilaterals
by Nami Youn
Objective

---
To understand the properties of the inscribed quadrilaterals in a circle
To understand a circle inscribed or circumscribec in a square

---
1. The properties of the inscribed quadrilaterals in a circle
---
Property : The quadrilateral can be inscribed in a circle, if and only if opposite angles of a quadrilateral are supplementary.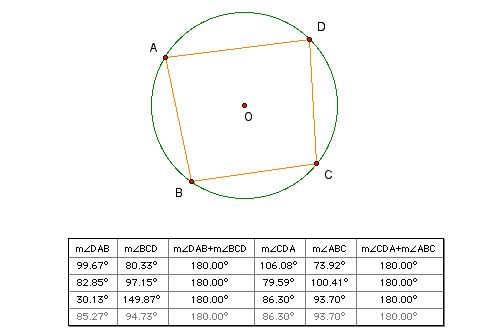 ---
2. Inscribed and Circumscribed
---
Inscribed

A circle is inscribed in a square if each side of the square is tangent to the circle.
---
Circumscribed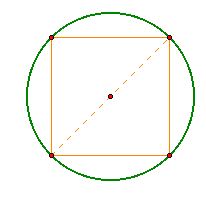 A circle is circumscribed about a square if each vertex of the square lies on the circle.

---