---
Hey! I'm a first year Master's Student at the University of Georgia. I just graduated from the University of Tennessee with a degree in Mathematics.
Over the summer, I worked at an outdoorsie camp for middle school kids called the Green River Preserve (or GRP for short). It was full of hippies, but they were the good kind.
For fun, I enjoy the outdoors and all sorts of sports (watch and play).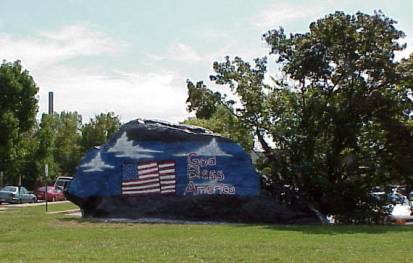 The Rock my friends and I painted back at UT the night of 9/11
Sad, but true:
---
---