---

EMAT 6690: Essay Three
Pappus Areas

---
Take any triangle and construct arbitrary parallelograms on each side. Extend the two outer sides of the constructed parallelograms to where they meet. Use the segment of length d from this point to the near vertex of the triangle to define a length and direction for constructing a parallelogram on the third side. Show that the sum of the areas of the first two parallelograms (in red) is equal to the area of the third (in green).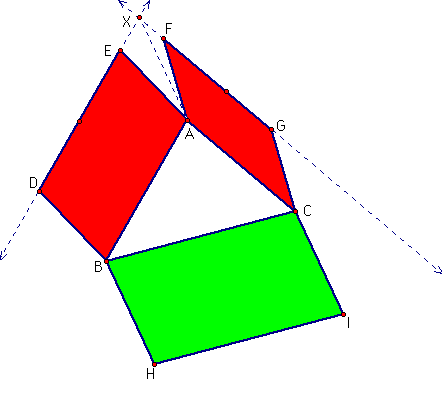 ---
The area of a parallelogram is found by multiplying the base times the height. It follows that I could move point E up to point X and still preserve the same area (because the height of the parallelogram has not been changed). Similarly, I could move point F up to point X, preserving the area of the original parallelogram.
Now we construct a line parallel to AB through point H and line parallel to AC through point I.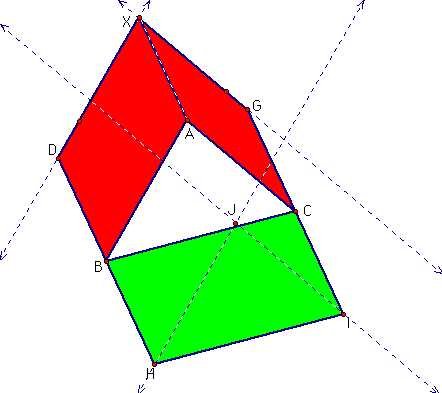 ---
Return to Lauren's Home Page