Lesson Seven: Fundamental Trigonometric Identities
---
Key Concepts
Reciprocal Identities


Quotient Identities
Pythagorean Identities
Cofunction Identities
Even/Odd Identities

While the majority of these identities should be familiar by now, the Pythagorean Identities are new. So, let's examine them.
---
Using GSP to Verify the Pythagorean Identities
Consider the following construction:
Now, take a look at this.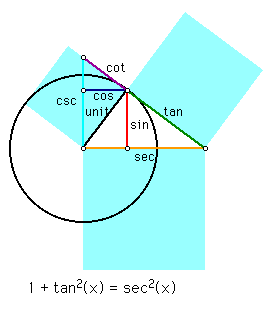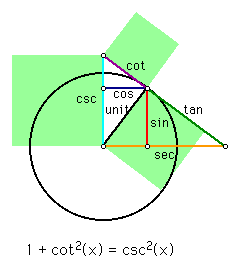 To manipulate the file that created these sketches, click here.
OR, if you don't have GSP, click here for a web page that shows the construction, but not the identities.