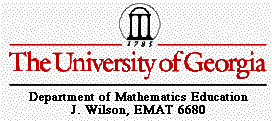 ---
Here are some of the pictures of my friends and I...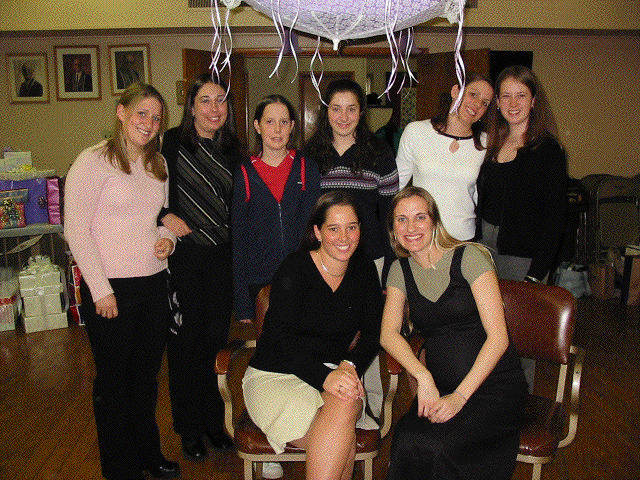 This is a picture of all of the girls in my wedding. It was taken in April when we had our shower. In the front is me and Nicole. In the back is Jenna (Jared's sister), Christy, Julie (my cousin), Liz (my cousin), Julie, and AnnMarie. I was in Alpha Sigma Alpha with Christy, Julie, and AnnMarie. Nicole is eight months pregnant and set to have baby Nicholas in May. I will have pictures of him when he arrives :)
As promised here is a picture of Nicholas on his Daddy's chest. He is just so cute... Nicole and Ray are both very happy. That blanket is the one that his God Mother got him...(That's ME!!!)
This is another picture of Nicholas. Nicole sent out these cute little notes announcing his birth. It was cute!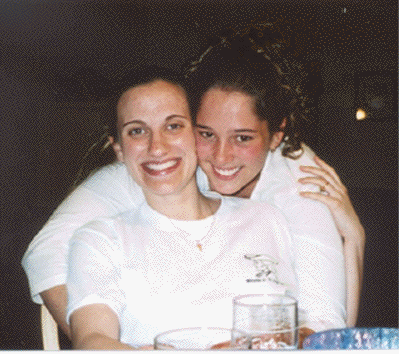 This is a picture of me and Nicole. She is the maid of honor in my wedding. Nicole was a swimmer for Niagara for a while and that is how we met. We have been all over the world together :)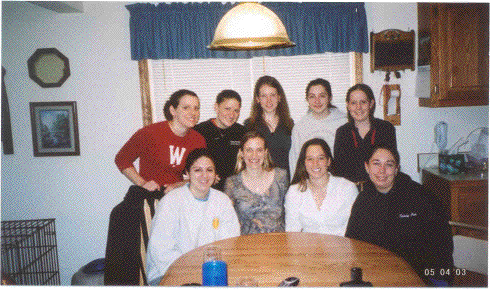 This is another picture from the shower. In the back row is Julie, Jenna, AnnMarie, Liz, and Julie. Liz and Julie are both my cousin. Liz lives in New York and is just about to be a senior in high school. Julie lives in Florida and is also in high school. Sitting is Laura, Nicole, me, and Christy.
This is a picture of Julie and I at the shower. Julie just finished her second year of Law School and will be finishing up next year. She lives in Vermont but is originally from Michigan.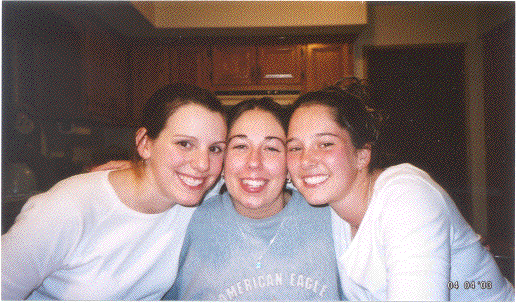 This is Julie, Christy and I the weekend of the shower. We all hadn't been together in almost a year, so some of us enjoyed ourselves more than others...Christy :)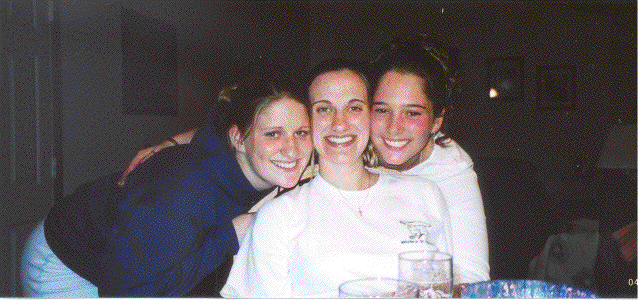 This is Jenna, Nicole , and I during the shower weekend. It was really nice to have all of my friends together for the weekend. I really miss them in Georgia.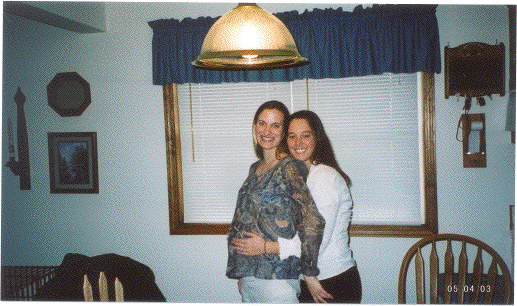 This is Nicole and I before she left after the shower. I know, you wouldn't think she was 8 months pregnant.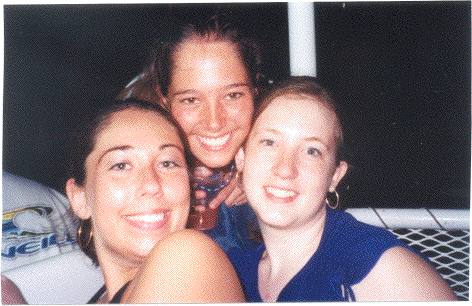 This is Christy, AnnMarie, and I in Cancun. The three of us decided that for our senior year (our last year together) we would take a little trip and we went to Cancun Mexico. It was lots of fun.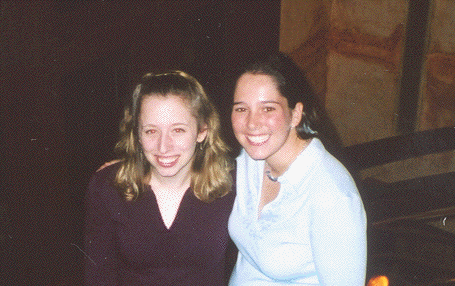 This is my friend Libby and I. She went to Niagara for one year when we were freshmen and we were really close. She now lives in Jacksonville with her husband Matt. We got to see each other earlier this year when they were in Atlanta for the weekend.
This is Jared, Christy and I at Graduation...Christy is one of my closest friends, she is a teacher in the Rochester City School District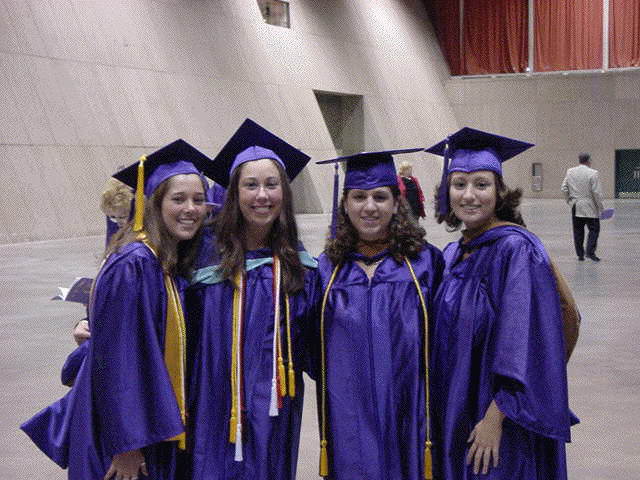 This is Christy, Laura, Sophia, and I at Graduation. Laura is a good friend, who now lives with her fiance John in Buffalo.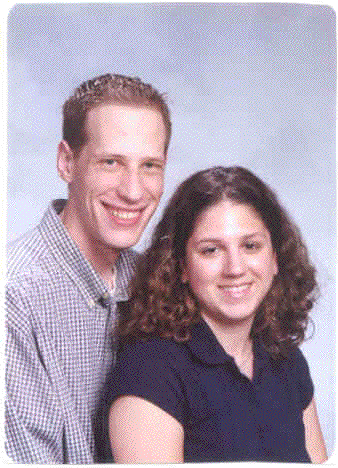 This is Laura and her fiance John. This was their engagement picture.
Before we all graduated a few of us got our pictures taken so we would have them.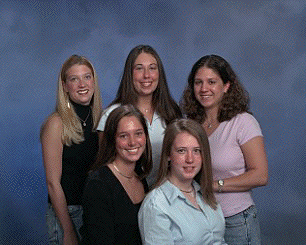 In the back is Shannon, Christy, and Laura. In the front is me and AnnMarie. AnnMarie is also one of my closest friends. She is a nurse in the Buffalo area.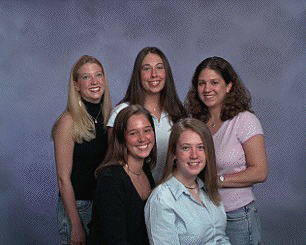 This is one of my two favorites
AnnMarie and Christy are both in my wedding in July 2003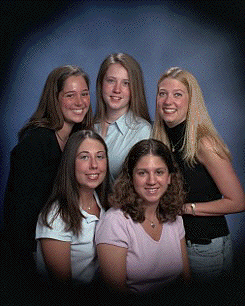 This is the other one of my favorites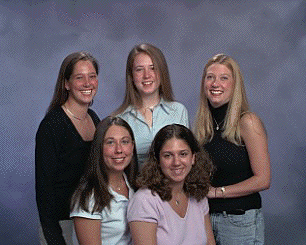 Laura will be getting married in 2004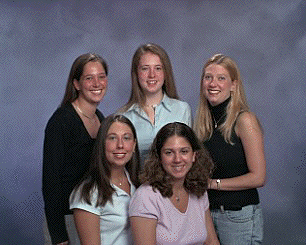 And this is the last one :)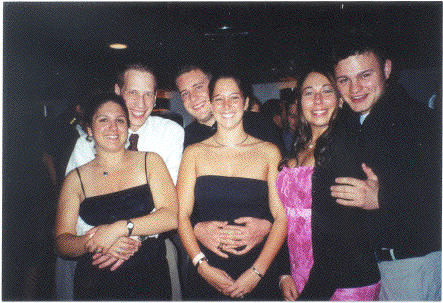 This is a bunch of us on the Niagara Clipper during Senior Week. That is Laura and her fiancee John, Jared and I, and Christy and her friend Tom.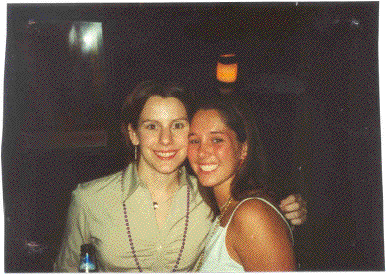 This is also from senior week. Julie came to visit and went out for one of the nights.
This is a picture of some of the girls when we were out for Christy's birthday a few years ago. It is me, AnnMarie, Christy, and Kelly. Kelly is one of AnnMarie's closest friends and the two of them grew up together. She also went to Niagara.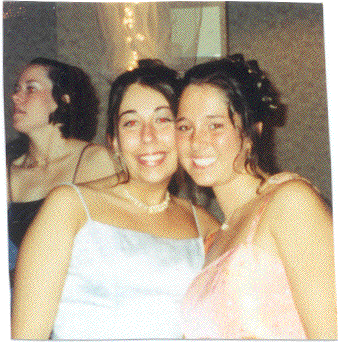 This is a picture of Christy and I at the ASA formal.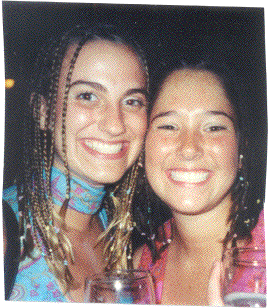 This is Nicole and I when we were in London for the summer a few years ago. That was a fun summer :)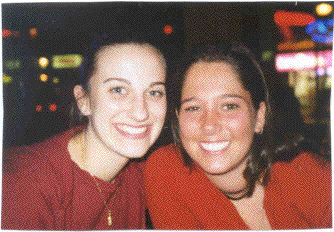 This is Nicole and I one weekend she came to visit me after she moved back to PA. That visit was very important :)
---