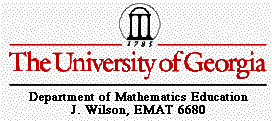 ---
Here are a couple of pictures of our family...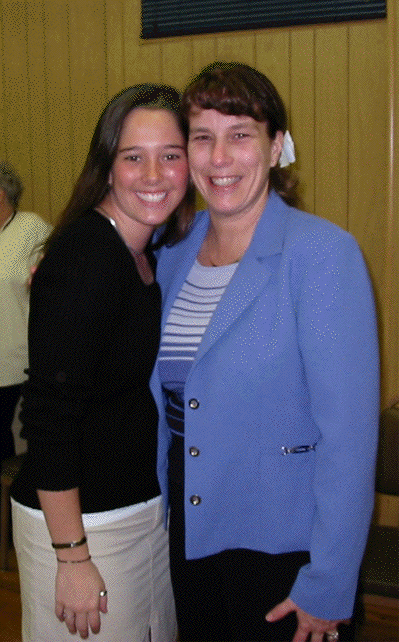 This is a picture of my mom and I at my shower. My mom really worked hard on my shower and it was a great time. I was so happy and my mom worked really hard on it. I really appreciated it. I love you mom :)
This is my mom and Jared's mom at the bridal shower. My mom is hardly ever looking at the camera for a picture.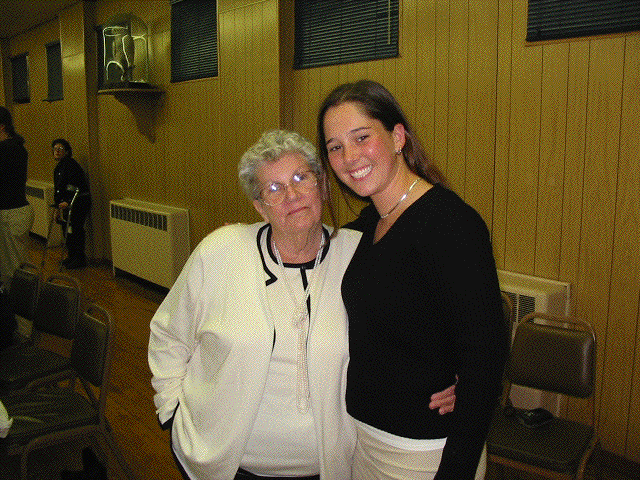 This is my Grandma Briggs and I at the shower. Her and my Grandfather live in Florida, so the snowy April bothered her also.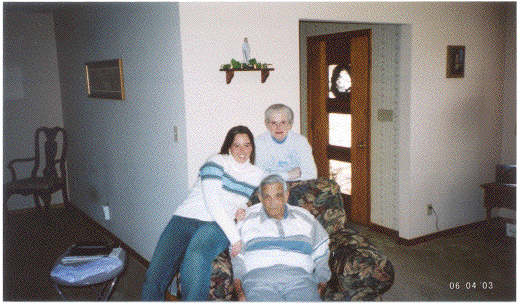 While I was home in April for the shower, we decided to take some pictures with my grandma and grandpa. This is my dad's parents, Grandma and Grandpa Curro.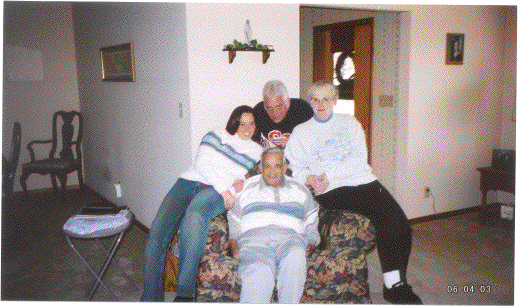 This is my Grandma and Grandpa Curro again with me and my Dad too. My grandpa and I kind of match in our shirts but we didn't plan it :)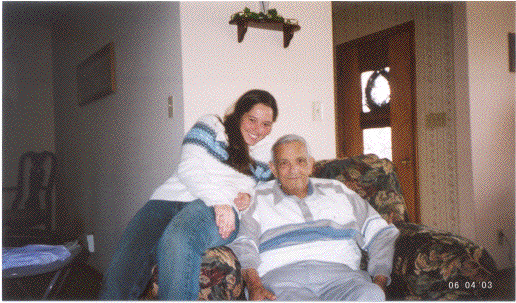 This is me and my Grandpa Curro. This is the last picture I have of us. He died about a month after this picture was taken. I love you and miss you Grandpa...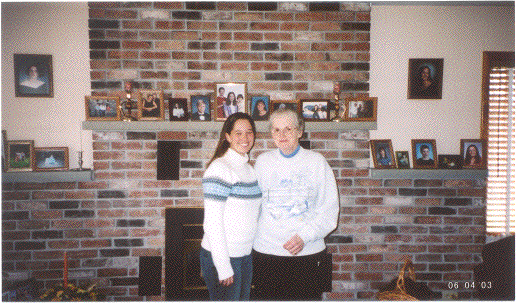 This is a picture of my Grandma and I during the same time. My Grandma lives very close to three of her children and has a very strong faith in God, so she has lots of support.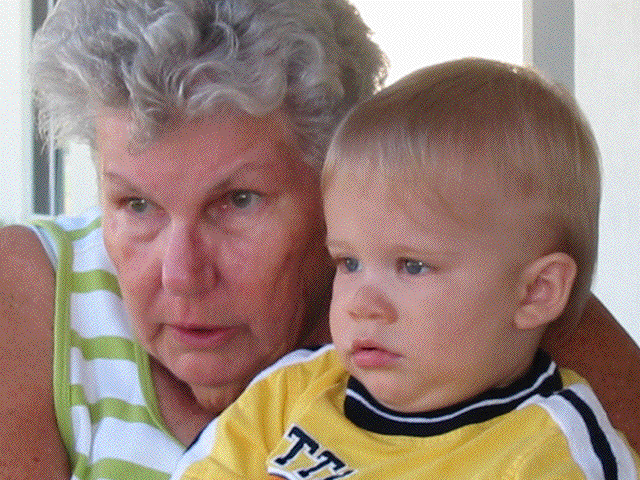 This is Grandma Briggs with my little cousin Kyle, he just turned 1 in May.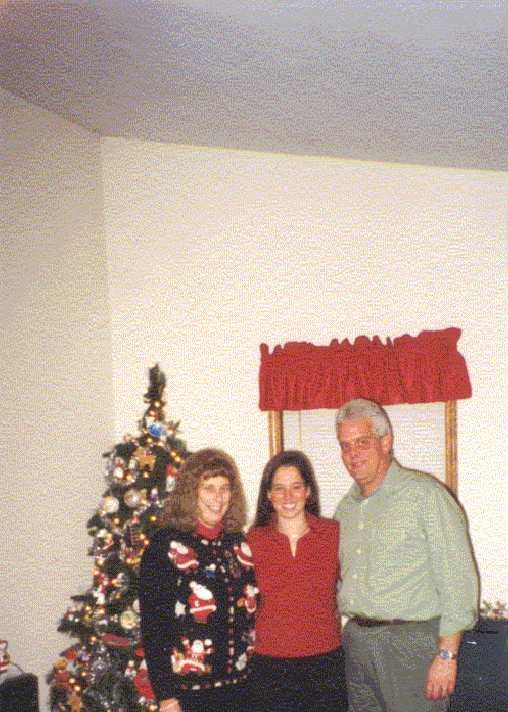 This is my mom, dad, and I at Christmas time 2001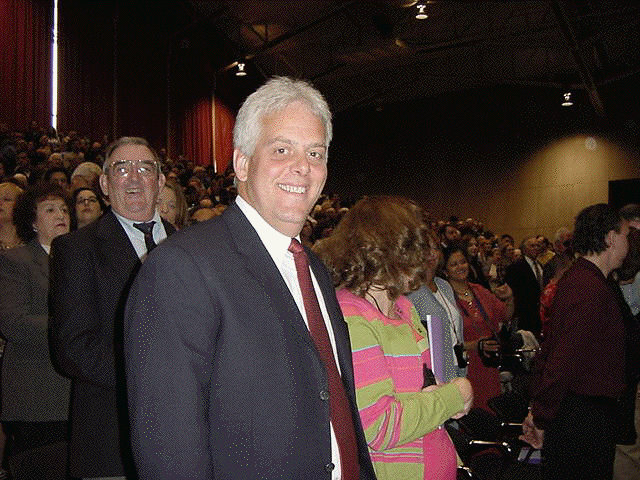 This is my Dad at Graduation, Jared's grandfather is behind my Dad also smiling at the camera
This is my mom and I when she came down over the 4th of July 2002 to see us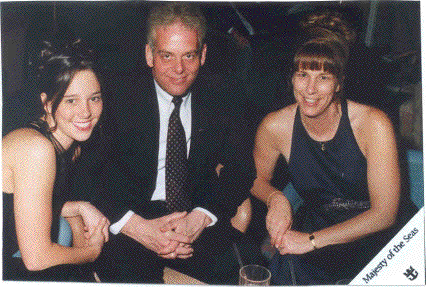 This is a picture of my mom and dad and I my senior year. Our last family vacation together was a cruise on Royal Caribean. It was so much fun. This night was a formal night so my mom and I got all dressed up.
This is a picture of my mom and dad and I when I was still in high school. This is from the junior prom.
This is a picture of my mom and dad one weekend in Toronto. They are the best parents, and I love them very much.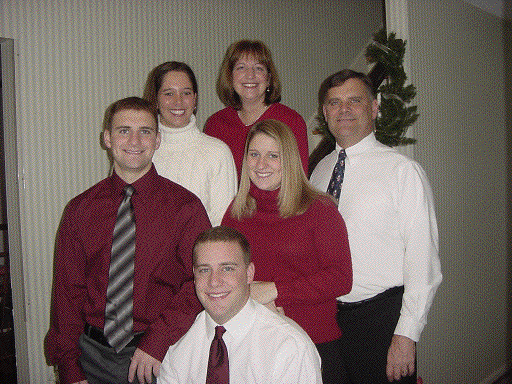 These are two pictures of Jared's family from Christmas 2002. Jared and I are there, his brother Brandon, who just graduated from the Naval Academy, his sister Jenna, who attends the University of Maryland, and his Mom and Dad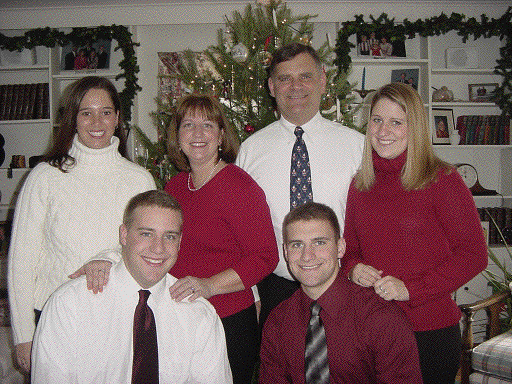 One is taken in Jared's parents hallway and the other is taken in front of the tree.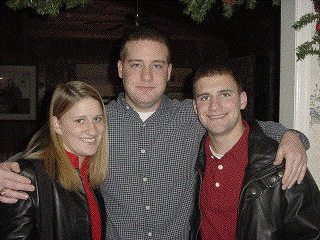 This is Jared with his sister, Jenna, and brother, Brandon. Jared isn't smiling though :)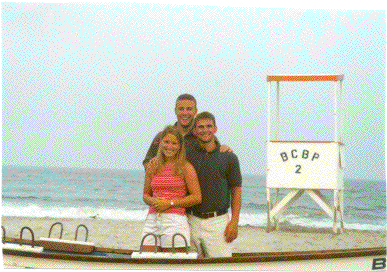 This is Jared, Brandon, and Jenna at Brigantine Island in New Jersey. His family usually goes there once a summer to relax.
This is Jenna and I at my wedding shower. There are more pictures with Jenna in them on my friends page...
This is another picture of Jenna and I...she just finished her freshmen year at Maryland and really likes it there.
---