---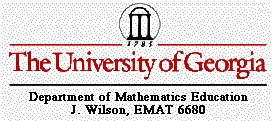 Something about
I'm a student of EMAT6680 in University of Georgia, in the summer 1999.
I was born in KOFU-city ,YAMANASHI-pref. in Japan in 1964. YAMANASHI-pref. is surrounded by high mountains such as world-famous Mt.Fuji.( photo1.from my city , photo 2 fromTokyo.)
I was graduated from Yamanashi University in Japan in 1989. I work at Yamanashi University Elementary School.
From April 1999 to March 2001, I go to Yamanashi University Graduate School of Education. I will study mathematics education for two years.
---