---
---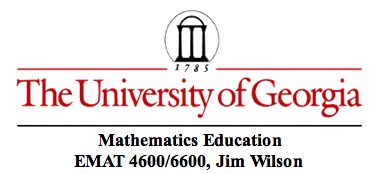 ---
Prove

or, equivalently,
---
Prove that:
(that is, without computation or tables).


---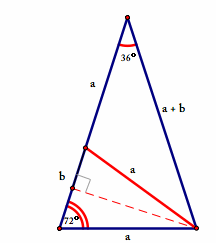 Hint 1. Find closed form expressions for

See Sublime Triangle

Closed Form for Some Values of Cosine and Sine

---

---

The hints below may be useful for finding closed form expressions OR for approaching the problem algebraically.
---
Hint 2. Consider the isosceles triangle with angles 36, 72, 72.

See Sublime Triangle.

---
Hint 3. Consider trigonometric identities for half angles and double angles.




---
Hint 4. Consider the equation
---
Return to the EMAT 4600/6600 Page
---
---