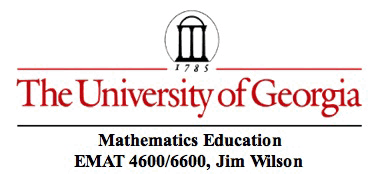 ---
Octagon Constuction and Formulas
1. Construct a regular octagon given the length a of one of its sides.
2. What is the area of a regular octagon with a side of length a
3. What is the length of the Apothem?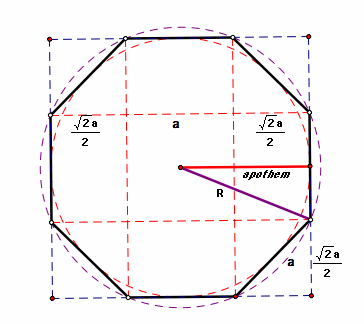 4. What is the length R of the radius of the circumscribed circle?
5. Compare the areas of
The octagon

The inscribed circle

The circumscribed circle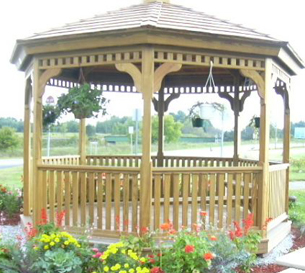 6. Suppose you were planning to construct a Gazebo with a foundation that is a
regular Octagon. Octagonal gazebo plans come sizes of 6 feet to 30 feet. Usually a web site for gazebo plans will give no indication of what the size measure is about. ASSUME it is the radius of the inscribed circle; in other words it is the width from one side of the octagon to its opposite.
a. For a gazebo on size N feet, find it floor area A sq ft and the length of a side s ft.

b. What size gazebo would to chose in order to have a minimum of 120 square feet of floor area? What lenght side would it have?

c. Suppose you wanted a gazebo with 200 square feet of floor area. What would be the length of each side?

Note: The Gazebo link is to GazeboCreations.com. The picture is NOT one of their gazebos. The picture is a public domain item from the U.S. Government archives.
---
---