ORTHIC TRIANGLE PROOFS
By Leighton McIntyre
---
Goal : to prove that in an orthic triangle,
Assignment 8
Given Triangle ABC with orthocenter H and points D,E and F below we try to prove that
Let the first equation be equation 1, and the second equation be equation 2.
We will begin our proof by examining triangle ABC as composed of three triangles BCH, ACH and ABH.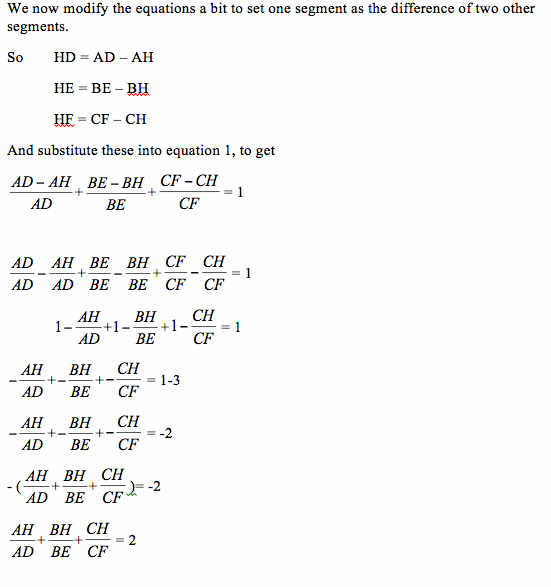 Thus equation 2 is proven.
Return to Leighton's Homepage.