---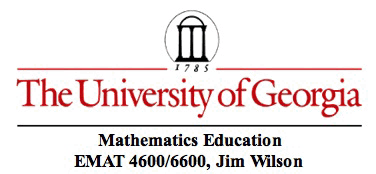 ---
Problem: Ladder and Box
A ladder 5 meters long leans against a wall, reaching over the top of a box that is 1
meter on each side. The box is against the wall. What is the maximum height on the
wall that the ladder can reach? The side view is:

Assume the wall is perpendicular to the floor. Use your calculator to find the
maximum height to the nearest .01 meter.


---
Can you estimate the solution? Is there more than one solution? Why?

---
---
Interpret.

---
Back to the EMAT 4600/6600 Page

---