---
---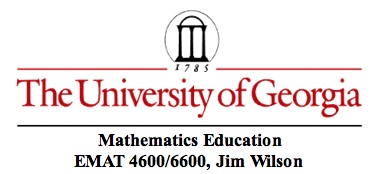 ---
Compare Radicals
---
Show geometrically which is greater:



---
---
How would you generate more problems like this one?

Hint: Consider

For example,

Let a = 2, b = 6, c = 3, and d = 3. We have the inequality at the right.

Write 5 other inequalities such as this one that you could show geometrically.
---
Can you prove that

Can the proof be argued from the geometry? or will you need to exercise algebra?

If so, under what conditions would there be an equality?

---
Return to EMAT 4600/6600 Page
---
---